The Konz railway station was built in 1860 by a private railway company. It is located on the line Trier-Saarbrücken and has a branch to Luxemburg. In 1878. The construction of the so called "Kanonenbahn", leading from Koblenz to Trier to Metz, took place.
In the course of this construction project, the Karthaus station was built. Subsequently, the two stations were connected with track.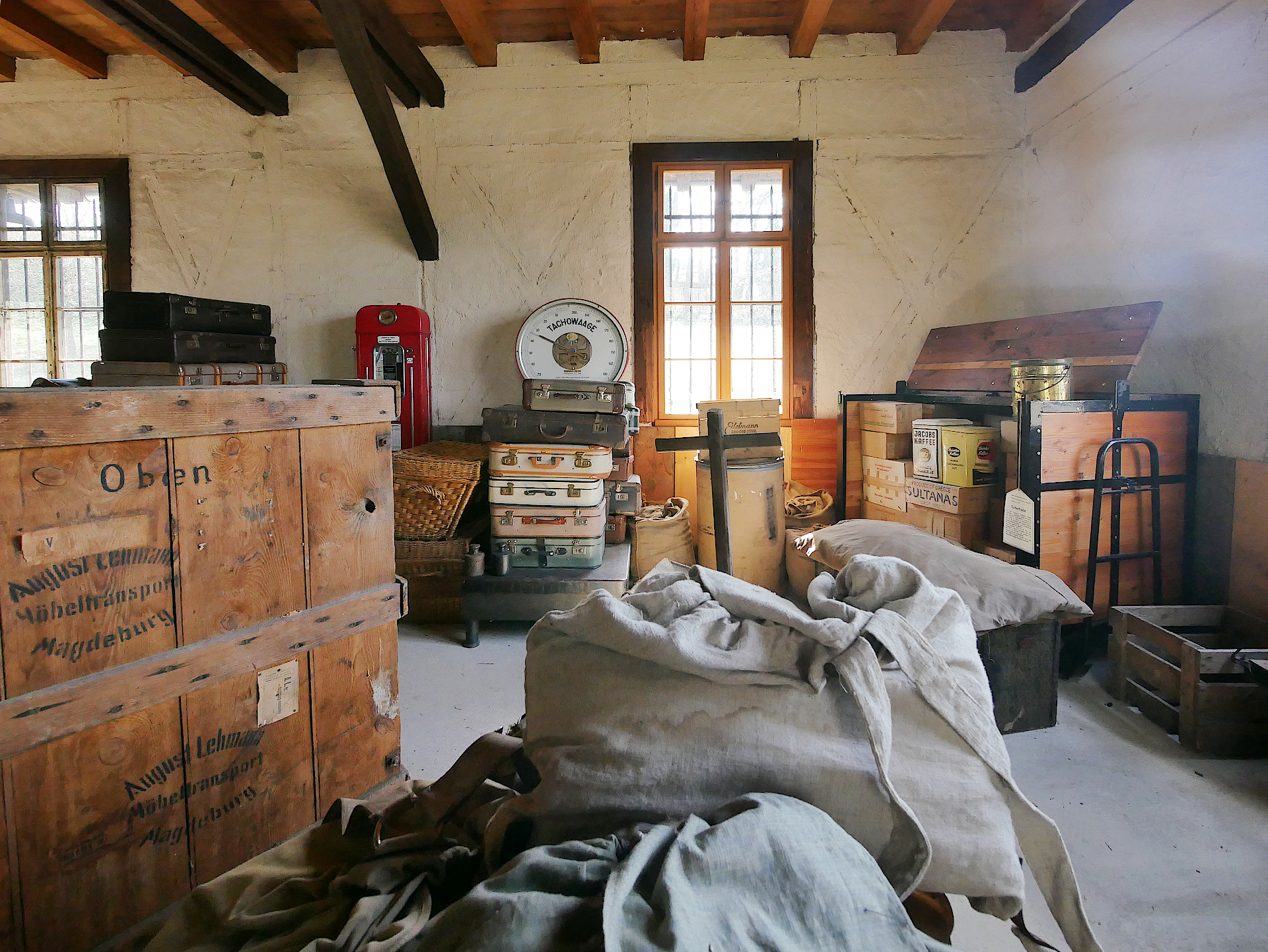 Because of the increased freight traffic, two goods sheds were built at the Konz station in 1888. The first one was constructed next to the main building and can now be viewed in the open-air museum. The other one was constructed across from the main building and was later used by the company Prenzel. Eventually, it was demolished due to a war damage.

The shed that was now transferred to the open-air museum was also damaged by artillery fire of the US Army, coming from Luxemburg as from September 1944. These datings coincide with the findings that were discovered during the demolition of the building. On one of the tracks, the dating 1882 was found. Consequently, the shed must have beed built later on.
Nearly all of the consignments of Konz-based companies such as Zettelmeyer or KU AG were processed via this warehouse. One story made the goods shed famous after it was published in the "Bildzeitung". A wanted criminal from Berlin had himself locked in a box and sent to Konz. One forwarder noticed an irregularity and opened the box. The criminal made a getaway.
The shed in the open-air museum will include an exhibition room where the transportation und transshipment of goods in the years 1900-1960 will be shown. On trackside, a piece of track will be reconstructed in order to place a freight wagon on it.